Hamish
Hamish is the strip's Scottish contingent, and his accent is so strong that few people can understand him.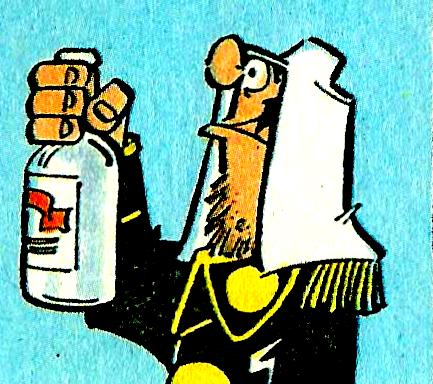 A bad moment in his life forced him to join the Foreign Legion -- his beloved Dundee United lost a cup-tie to Brechin.
He often talks of "the wild and rugged Glens" of his homeland -- the Glens being the family who lived in the opposite tenement. He gets on well with Beau, and the pair celebrate New Year's Eve every year in the bar.

Hamish's first appearance in December 1980
For some bizarre reason the Editor of the Italian 'Beep Peep' books has turned Hamish into a German called Kurt!