Wonder Wellies
Wonder Wellies was drawn by Andrew Christine for 'Cracker' comic. The page appeared in 58 issues between 1975 and 1976. A cartoon of the same name and theme appeared in Buster comic, but was by a different artist.
Schoolboy Jimmy Kellie owns a remarkable pair of wellies. The heels have jets built into them that allow him to fly Superman-style, and rotor-blades that allow him to fly helicopter-style by putting a welly on his head ('wellycopter'). Amongst other things, they also have propellers to help him underwater, a TV screen on the sole ('wellyvision') and a telephone ('wellyphone').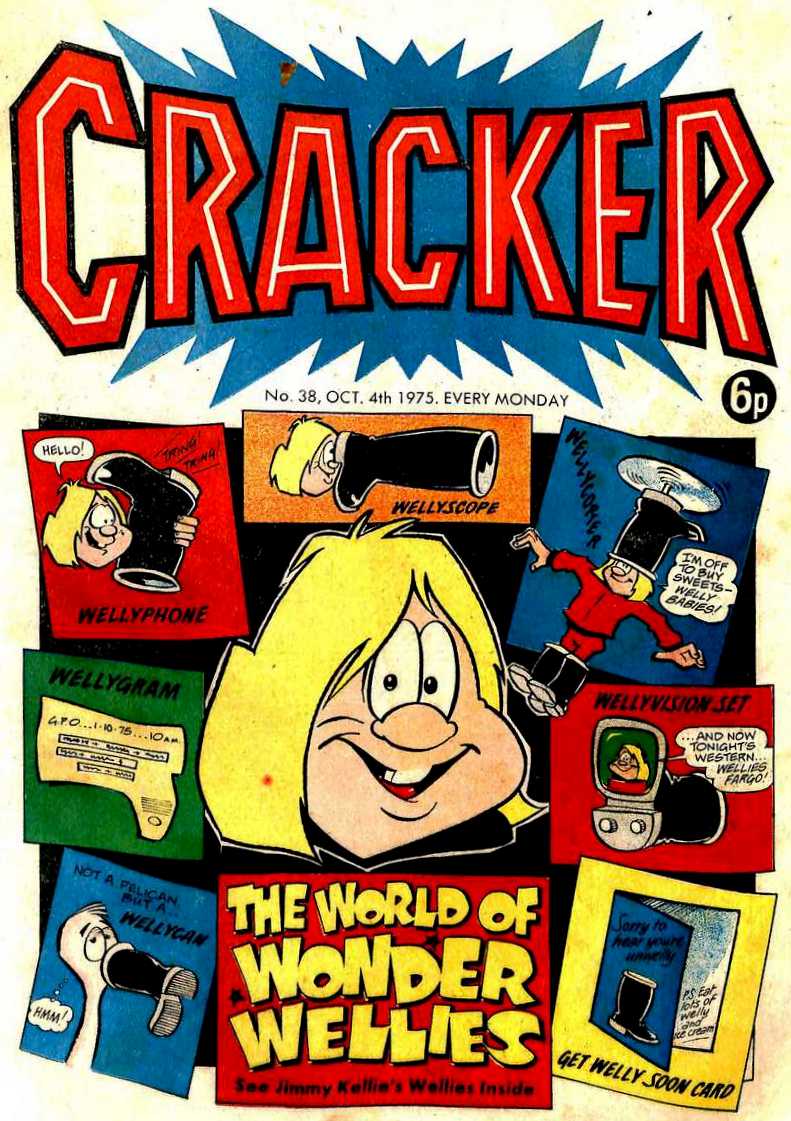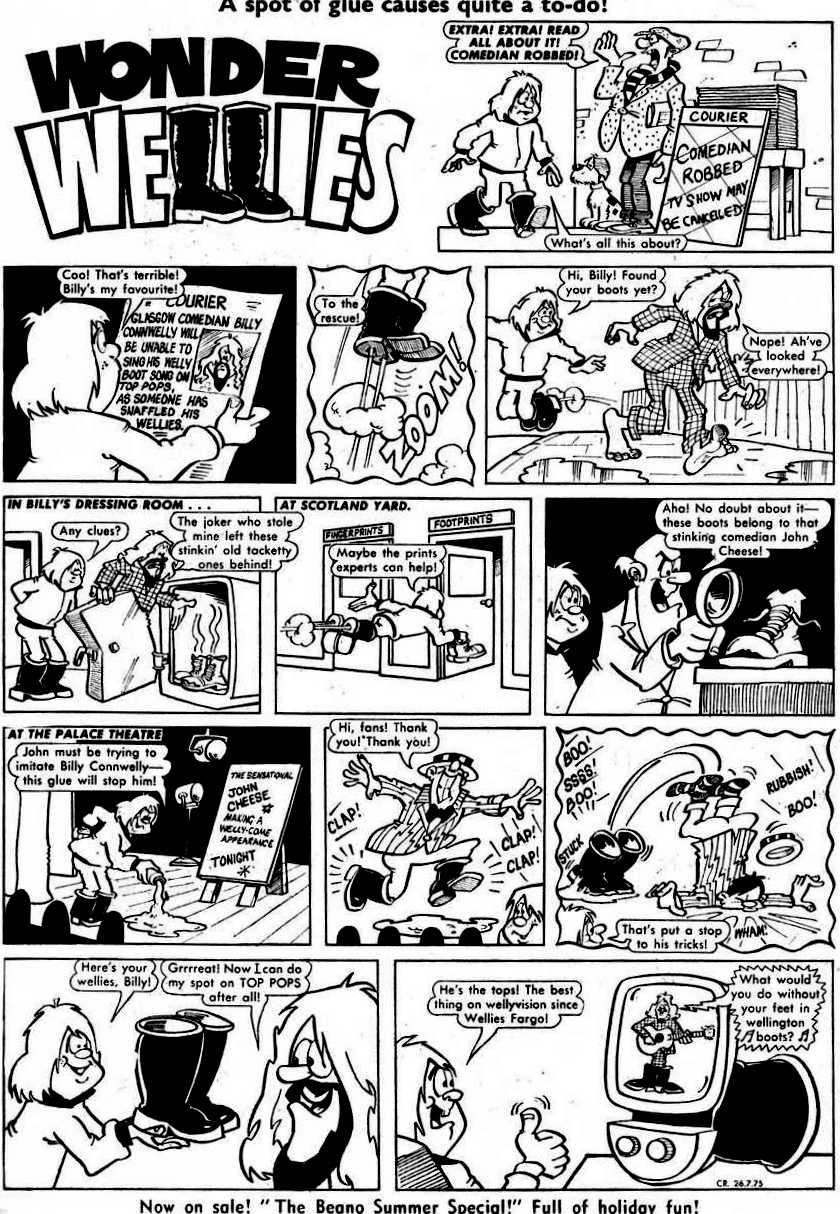 Cracker was a British comic published by D. C. Thomson & Co. Ltd that ran for 87 issues from January 1975 to September 1976, when it merged with The Beezer.