Benny Hill
Andrew Christine was one of the artists on the The Benny Hill Page which ran in Look-In magazine from 1975 to 1981.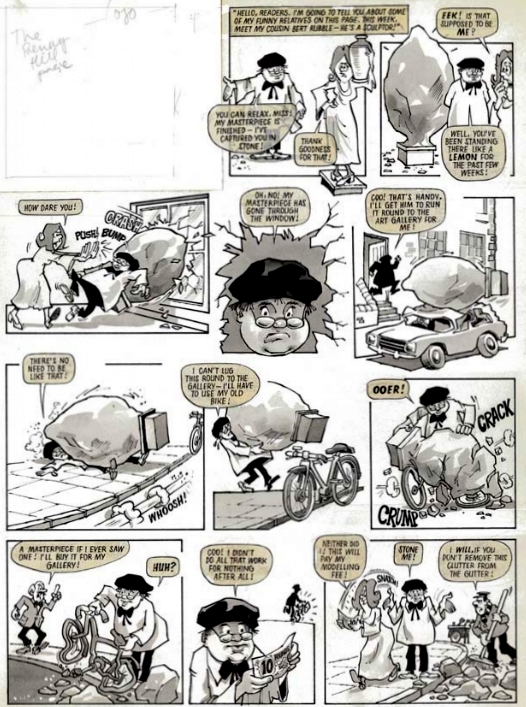 This is a page of Andrew's original artwork for a 1975 edition.
Look-in was a children's magazine published by IPC Magazines Ltd. It centred on ITV's television programmes and was subtitled "The Junior TV-Times". It ran from 1971 to 1994.