Bunty
'Diamond Lil' is Roger Kettle's sister.
Headline Harry:

"Can you tell us all about Bunty and how she influenced Roger's Beau Peep?"
Diamond Lil:
"My first doll was called Bunty and coincidentally, many years later, I was an avid reader of the comic of the same name. Colonel Escargot appeared in one strip clutching a doll called Bunty."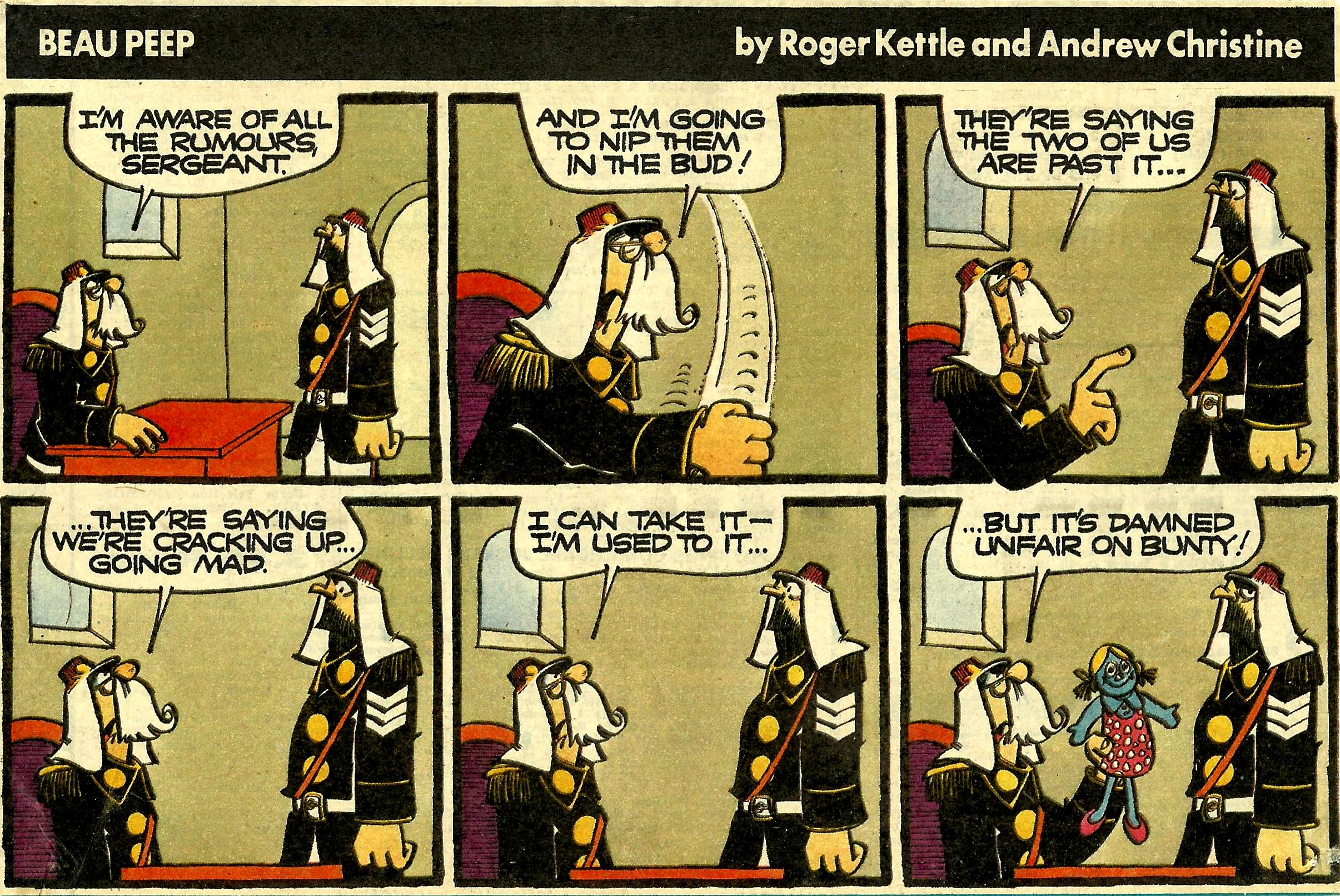 from 30-01-1984
Headline Harry:
Did your brother play with the doll?

Did he do something horrible to you or the doll that might have prompted him to make up for this by calling Escargot's doll Bunty?

Did he make any comment to you about his use of the word 'Bunty'?

Was he jealous of you and your doll?

Would he like a similar doll for this year's Christmas present?*

Diamond Lil:
"Yes, yes, yes, yes and definitely yes ;) "