Poster
One of the first Beau Peep promotional items to be produced by the Daily Star was this rather nice poster in 1980.

It was printed in full-colour on heavy glossy paper measuring 28" x 19", and was sold for 80p.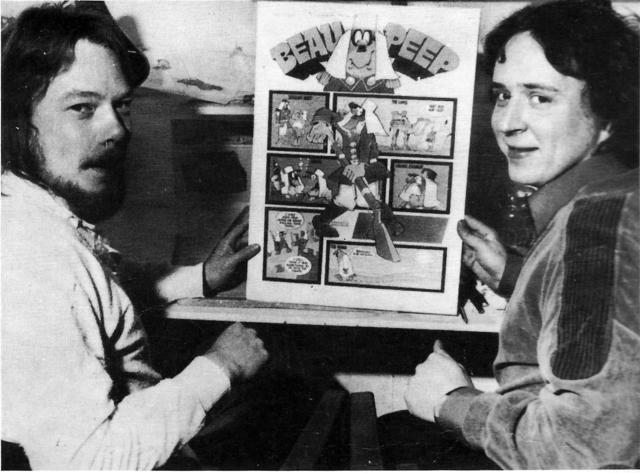 An original artwork prototype version of the poster as displayed by a very youthful looking Andrew Christine, left, and Roger Kettle.
---
One of the Daily Star adverts for the poster