Codename Warlord
Roger Kettle wrote the scripts for the Word War Two action series 'Codename: Warlord' for the Warlord comic. The stories often ran up to 9 pages and were drawn by various artists, including the wonderfully named Horatio Altuna.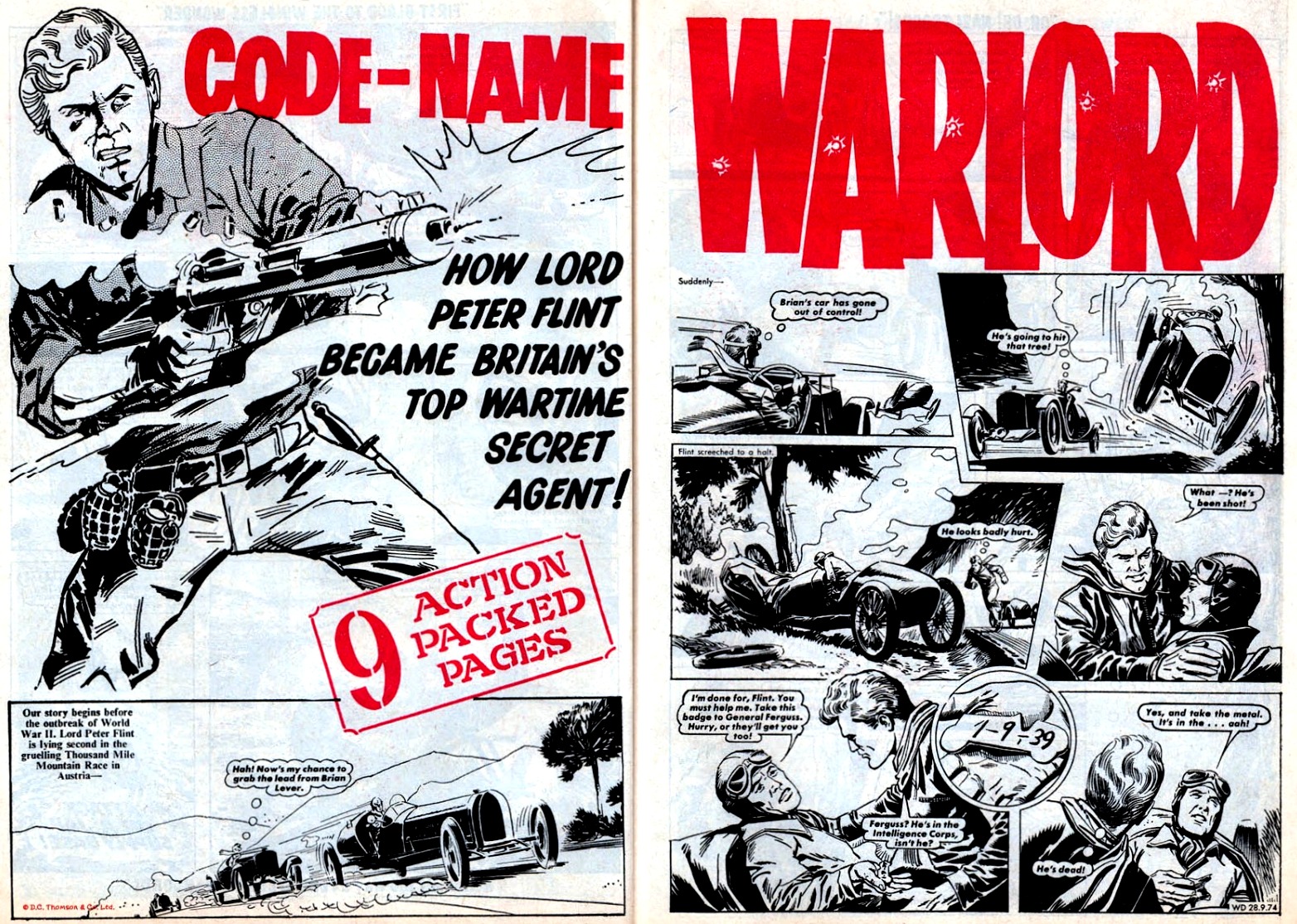 Lord Peter Flint was a British special agent operating under the cover name 'Warlord'. His mannerisms and idiom were Edwardian English upper class with such phrases as 'old chap', 'then I'm a Dutchman' and the casual (having just thwarted the Germans single-handedly again) 'toodle pip' as he made his usual breathtaking escape to retake the mantle of his alter ego, the stay-at-home English gentleman, Lord Peter Flint.
His boss in London was the Churchillian head of secret service called 'Kingpin' (who was to Warlord as 'M' is to James Bond).
His usual opponents were the Gestapo, Abwehr and Japanese intelligence, who (despite his cover) seemed to know his true identity and referred to him as "Flint".
Other recurring enemies were Karl Schaft, an honourable German Abwehr agent. He was the mirror image of Flint in that both were patriotic and top agents. Adolf Gruber was very much the stereotyped evil Gestapo agent and had met Flint before the war when he had been a servant for one of Flint's German friends.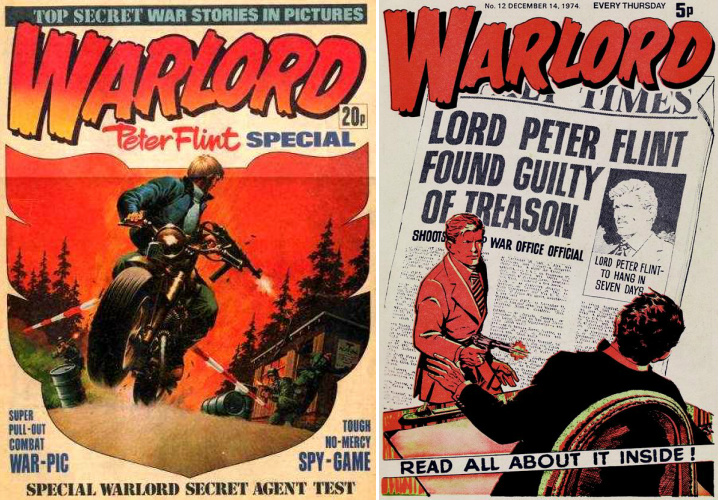 'Warlord' was published by D.C.Thomson and ran from 1974 to 1986, when it was incorporated into 'Victor'.