Only Connect
"Only Connect" is a popular BBC Four Television quiz show presented by Victoria Coren Mitchell.

In the penultimate round, called 'The Connecting Wall', the contestants have two and a half minutes to link four groups of four words.
The Wall shown below was in Episode 11 of Series 3 (broadcast on 15-02-2010):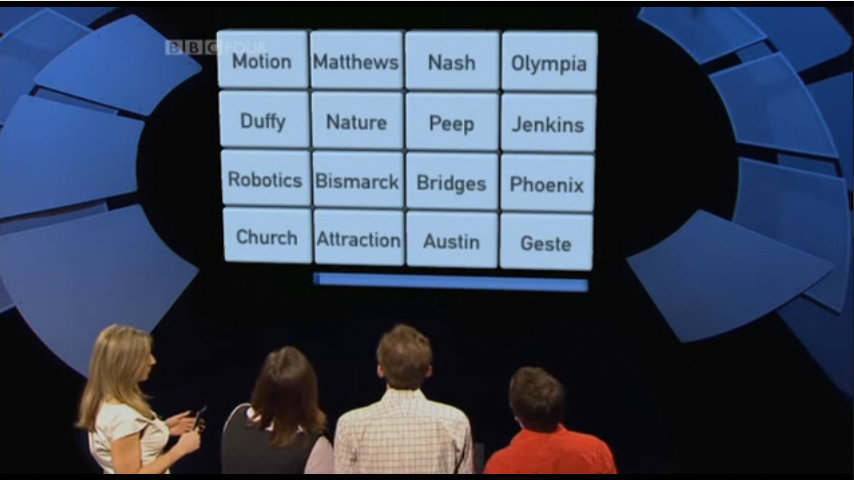 One of the connections was, of course, 'Beau'. These contestants got this link by default, after solving the other three sets of connections first: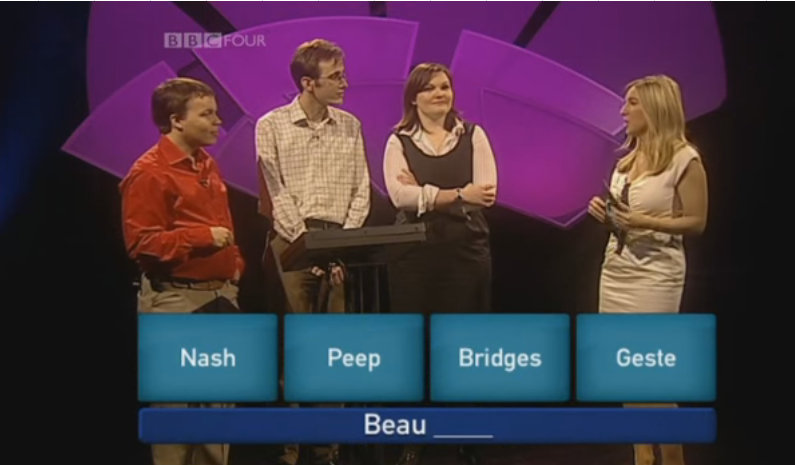 "Not the nursery rhyme character, which is spelled differently, but a comic strip character with that name", explains Victoria.
Roger's reaction:
"Gosh! BBC4! I'm highbrow!".
---
If anyone is wondering what the other connections were, here they are with the solutions:


Group 1: Things governed by laws
Group 2: US state capitals
Group 3: Welsh female singers
Group 4: Beau___